The 6th Russian Comics Conference "The World of Comics" (video)
On March 19-20, 2021, the 6th Annual Russian Comics Conference "The World of Comics" (Mir Komiksov) was held in online format, organized by the Institute for Oriental and Classical Studies of the National Research University 'Higher School of Economics'.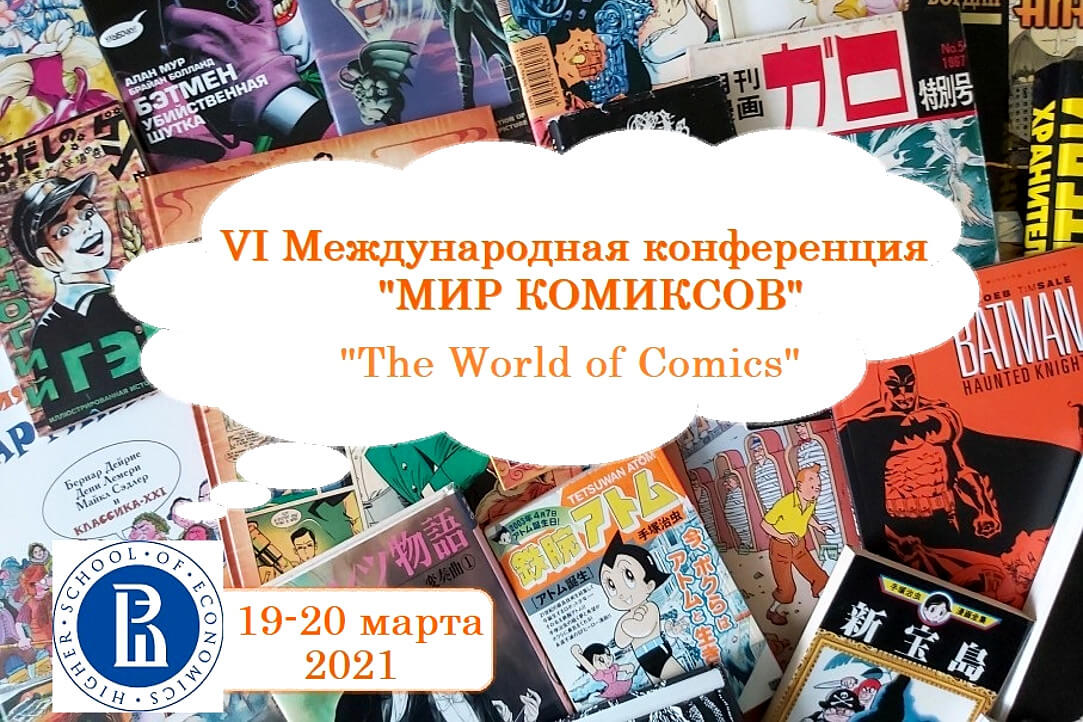 The conference was officially opened by the director of IOCS HSE IIya Smirnov.

During two days, the conference featured 45 reports of comic researchers from Russia, Belarus, Serbia, Sweden, Italy, and Japan. Among the speakers were representatives of the Higher School of Economics (Moscow and St. Petersburg campuses), Moscow State University, RSUH, St. Petersburg State University, NSU, IEA RAS, VGIK, KFU, FEFU, the Universities of Belgrade and Osaka (Kwansei Gakuin), the Polytechnic Museum, the State Darwin Museum, etc.
This year, for the first time, was organized the English-speaking section dedicated to Japanese manga studies. A special guest of this part of the conference was Professor Jacqueline Berndt from Stockholm University. Together with Professor Berndt in "Manga Studies" section participated scholars of the Fukuoka University, Tohoku University, Bologna and Katani Universities, as well as Yokote City Masuda Manga Museum.
The conference covered a wide range of issues related to European, American, Russian, and Asian comics. Were prepared such thematic sections as "Comics in Russia", "Horror genre in Comics", "War and Comics", "Comics and Education", as well as a separate section on Screen arts, which included reports on the magic lantern, Russian filmstrips and Japanese anime.
By the end of 2021, a collection of articles based on the results of the 6th Russian Comics Conference "World of Comics" will be published.
Video