President of Iran awards a scholar from HSE
The Institute for Oriental and Classical Studies, HSE congratulates Dr Denis V. Volkov, Associate Professor and Leading Research Fellow, Head of the Center for the Study of the Middle East, the Caucasus and Central Asia (CSMECCA) on the occasion of a new honourable award. Dr Volkov's monograph Russia's Turn to Persia: Orientalism in Diplomacy and Intelligence (Cambridge University Press, 2018) has been graced by the IRI World Award for Book of the Year.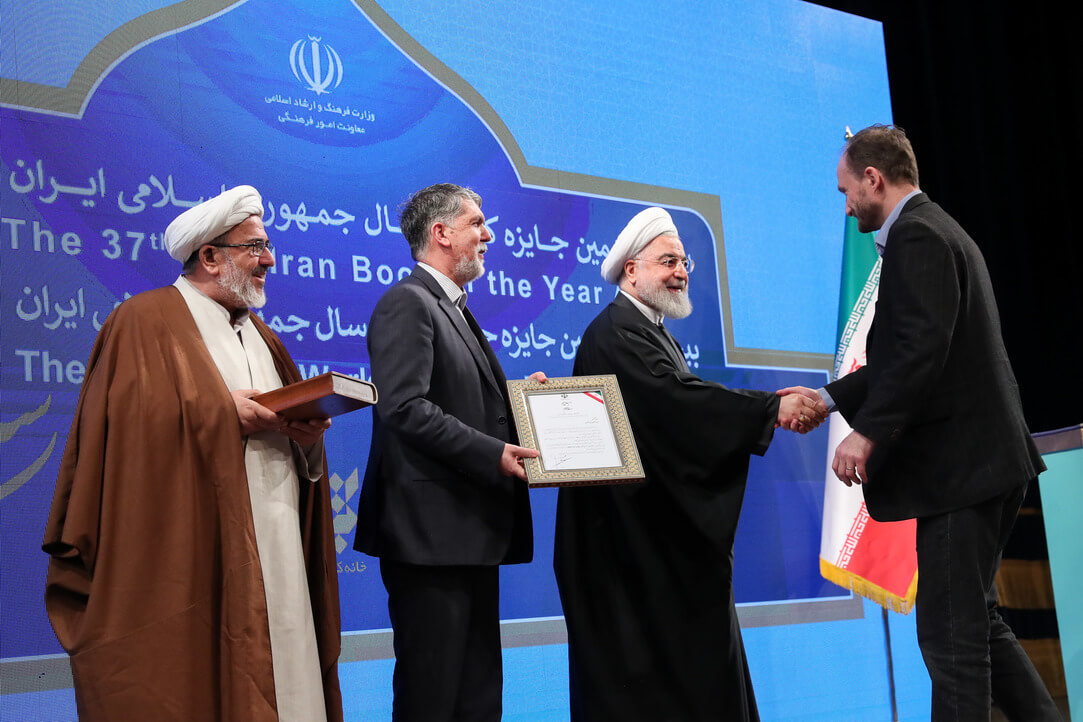 The official ceremony took place on February 5th, 2020 in Tehran at the Roudaki Concert Hall where President of Iran Dr Hassan Rouhani and Minister of Culture and Islamic Guidance Mr Abbas Salehi handed over the award to Dr Volkov.
During his stay in Tehran, Dr Volkov delivered talks in Persian at the University of Tehran and the University of Allameh Tabatabai for their students and academic staff. In addition to that, Dr Volkov held meetings with General Director for International Affairs of Tehran University Dr Eskandari, Tehran University's Dean of the Faculty of Humanities Dr Karimi‑Dosstan and Director of International Academic Cooperation of the Allameh Tabatabai University Dr Tishehyar. Among other questions, the organisation of student exchange between HSE and the Iranian universities was discussed and preliminary agreement reached.