Heinrich Härke and Irina Arzhantseva hosting a workshop in Kazakhstan
In the second week of September, at the end of this year's excavation season at Dzhankent, an international group of experts gathered in western Kazakhstan for an intensive workshop discussing archaeological work at Dzankent and its results so far.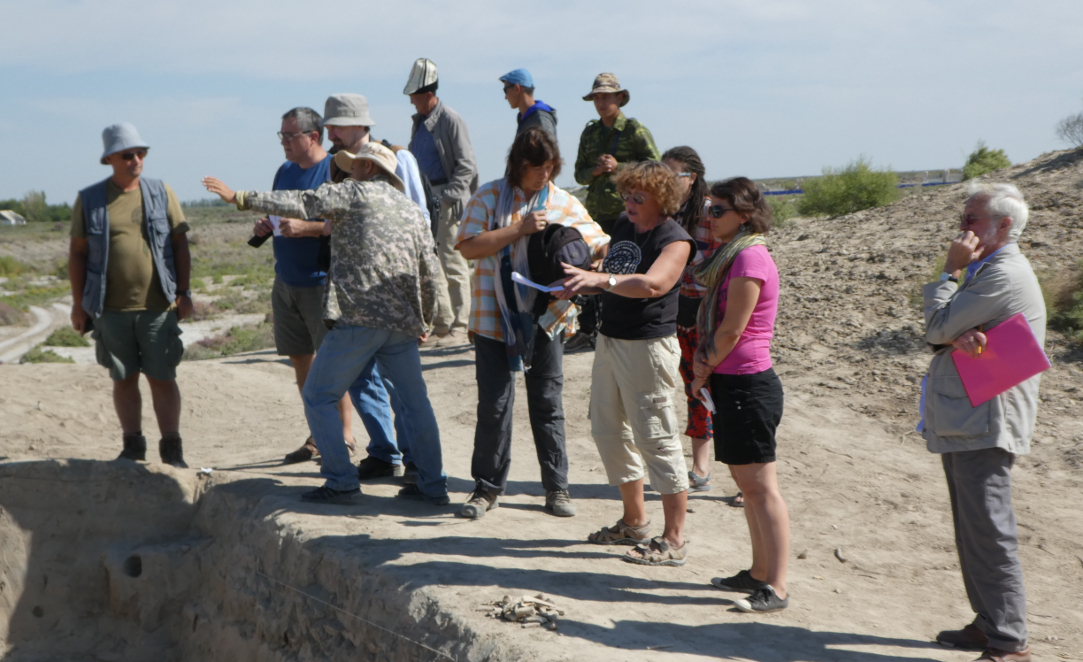 Heinrich Härke, Irina Arzhantseva and their young Kazakh colleague, Dr Azilkhan Tazhekeev (Korkyt-Ata State University of Kyzylorda) had invited colleagues from Spain, France, England, Ukraine, Russia and Kazakhstan to visit the site, to inspect the excavation trenches, and to discuss their ideas about the origins, purpose and end of this town. Dr. Arzhantseva guided the participants around the site, and Prof. Härke gave background presentations on results of joint international fieldwork at Dzhankent since 2011, and on hypotheses explaining the site as the capital of the Oguz nomad empire or as a Khorezmian trading post on the Northern Silk Road. The visitors gained first-hand impressions at ongoing research in a key site of early medieval Eurasia, and they left the excavators with lots of insightful comments and stimulating ideas for their further work here.